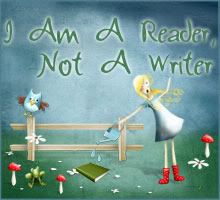 My Blog Tour starts today, and to kick it off I am a Reader, Not a Writer has posted an interview and giveaway! Click the link at the bottom of this post to enter the giveaway and see the rest of the interview. Here are a few of my favorite questions.
Describe your book in 5 words:
Sirens, werecats, magic, curses, and love.
What is your favorite scene in the book?
I love when Caleb finally tells Julia the life changing secret he's been holding in for months.
What TV show/movie/book do you watch/read that you'd be embarrassed to admit?
Pretty Little Liars. The books and the show.
I also talked about my most embarrassing moment, but I'll let you read about that on her blog, hehehe.
Happy Reading!