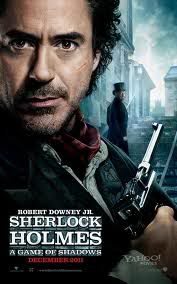 In a nutshell: Cool filming, great intense music, plenty of sweet slow-mo action scenes, superb comical relief. Really though, I could do without the torture scene, yeesh.
I'm not sure if Arthur Conan Doyle really wrote Sherlock Holmes with smart-alecky Robert Downey Jr. and Jude Law in mind, but it worked. Plus Jude Law just has a cool name. And the English accents? Awesome.
The comical relief is really what kept up my interest. Law and Downey are hilarious (or should I say Holmes and Watson are simply uproarious). And yes, seeing Robert Downey Jr. wearing lipstick, blue eye shadow, and blush as he snuggles up next to Jude Law's austere character, made me laugh. (You laughed too, admit it).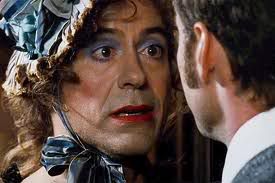 Also the camera shots of every detail that Holmes noticed, I LOVED. How cool would it be if Arthur Conan Doyle could see what his short stories about Holmes have become on the big screen? His stories from 1890 (or around then) have been produced into a huge, multimillion dollar film in 2011. So cool.
And no, I'm not too embarrassed to admit I came home and began acting like a detective.
Hmm, my pug Rufus looks guilty, and I see a hole in the dog food bag…
What does this mean?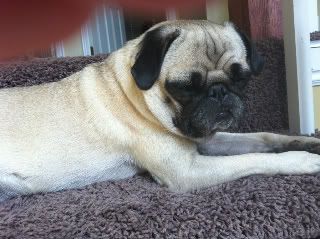 On a random note (which is kind of this whole post), did anyone else notice that Paolo from Friends was one of the gypsy guys? I kind of thought that was crazy.