Every writer has a unique method for they how receive, record, and develop their own inspiration. So just for fun, I'd thought I'd give you a glimpse of some of the writing habits that I do whenever I'm struck with an idea.
When I'm developing a story, I love writing in a notebook. Writing on a laptop is fine, but there's something special about recording my thoughts with my favorite pen in one of my notebooks. You can see my striking collection of writing notebooks in this picture. I have my everyday-use ones, my tiny traveling one, and the ones that have been with me since the very beginning—they're so very loyal. One of them even has a sketch of Julia from when I was in Jr. High (Although the picture only gives more evidence to the fact that I have absolutely no drawing skills).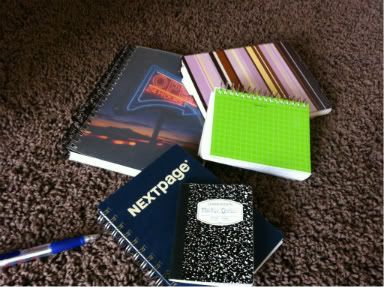 The picture below may look like a scene from a scary movie, but it's actually the result of my creative musings. Whenever I'm in the shower, ideas and characters develop in my head and I have to hurry and take notes before I forget. I end up jotting the ideas on my shower wall. Sometimes my husband will add in his own comments to my notes afterwards, which always throws me off when they appear the next day in the steam.
And lastly I thought I give a little acknowledgment to my writing buddies. They've stuck with me through it all, giving me so much inspiration. They may be a little demanding at times, but they're my biggest fans. And they're always there. Literally. They follow me around everywhere. I can't escape them...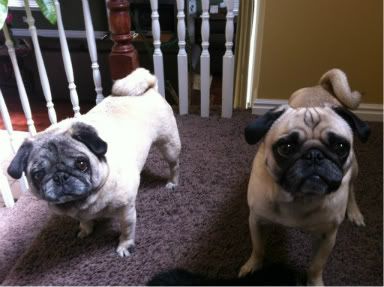 What are your writing rituals? Do you have a favorite writing pen, notebook, or companion?