I've been getting really into Once Upon a Time lately, and I loved that recent episode with Sebastian Stan as the Mad Hatter.There was something so intriguing about getting the background story of his life. I liked watching how he came to be the way he was, even though I know ABC (Disney) did write it.
I had sympathy for the Mad Hatter learning about the events that had driven him to become crazy. And it was nice to have a character in Storybrooke that actually noticed the changes that happened to the town when Emma came. He picked up on the curse, which made him seem so much more aware than everyone else.
I hope his character returns for later episodes, or maybe in a whole movie of his own—or even better his own
novel
. So ABC if you are reading this, I would not be opposed to writing that novel for you!
I thought I liked Alice in Wonderland an appropriate amount, but as I've been decorating my house for spring, I can't help but see a running theme going.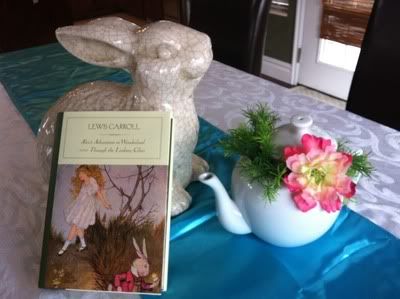 Who are your favorite fairy tale characters?