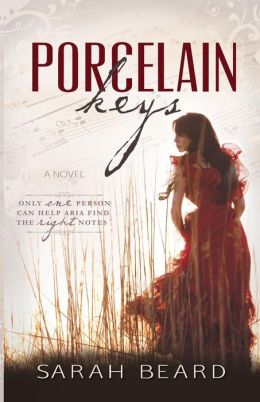 Hey everyone, I'm so thrilled to be a part of The Porcelain Key's Blog Tour. I loved this book, and the author is absolutely amazing. This novel is a lyrical love story that will leave your heart singing. Porcelain Keys is a masterpiece with emotional depth, young love, and family angst. Beard takes us on a journey of self-discovery, second chances, and ultimately, sweet resolution.
Plus, look at that cover! Beautiful! I'm so excited for this release.
Find out more about Porcelain Keys and enter the giveaway below!
Aria's life is full of secrets--secrets about her mother's death, her father's cruelty, and her dream to go to Juilliard. When Aria meets Thomas, he draws out her secrets, captures her heart, and gives her the courage to defy her father. But when tragedy strikes and Thomas disappears, Aria is left alone to transform her
that will resonate long after the last page is turned.
Buy Porcelain Keys
Amazon
Barnes and Noble
SARAH BEARD is the author of Porcelain Keys, a YA contemporary romance. She has a degree in communications from the University of Utah and splits her time between writing and raising three energetic boys. She is a cancer survivor and a hopeless romantic. She enjoys reading and composing music, and lives with her husband and children in Salt Lake City, Utah. You can follow Sarah on twitter at @authorsarahb, or at facebook.com/authorsarahbeard.
a Rafflecopter giveaway